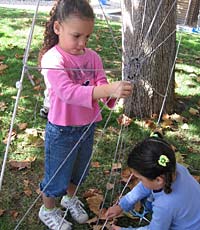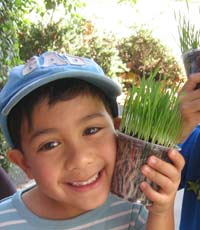 Publications
Blog Posts
Magazine and Newspaper articles
"Ready, Set, Learn! We're Off to the Moon" February/March 2014 NAEYC Teaching Young Children (TYC)
It was the start of a new school day and yet another round of Star Wars play among a group of 4- and 5-year-olds in my preschool class. Some children brandished their invisible lightsabers and others ran from them. Every day they played basically the same game, showing little interest in art experiences, science explorations, or math games.
Read full post.
"A Web of Learning" (pdf). September 2011 NSTA Science & Children
Beyond "Itsy Bitsy Spider" preschool students learn science content naturally

In our preschool play yard, four-year-old Justin was yelling, "Teacher Tim, Teacher Marie, there's a spider under the slide! We need to get it!"
"What do you think we need?" Teacher Tim, my assistant, asked.
"A cup or something, so we can look at it. It's huge!" Justin shouted.
Read full post.
About Thinking BIG, Learning BIG