Winner of the
Learning® Magazine
2011 Teachers' ChoiceSM Award
About authors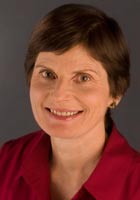 Marie Faust Evitt is the head teacher of a preschool class for four- and five-year-olds at the Mountain View Parent Nursery School, a California parent co-op school she participated in when her two sons were young. The school, continuously accredited by the National Association for the Education of Young Children since 1996, is known for its creative and developmentally appropriate curriculum.
Marie loves helping children make discoveries and coaching teachers and parents how they can help children make discoveries, too. She works closely with assistant teacher (and book collaborator) Tim Dobbins, as well as the longtime teachers of the younger classes, so she knows how activities can be expanded or simplified for a variety of ages. Because parents work in the classroom as part of their co-op responsibilities she has extensive practice presenting clear instructions and explanations. Marie also leads monthly parent education meetings.
Prior to becoming a preschool teacher, Marie was an award-winning newspaper reporter and freelance journalist. Her numerous articles on education, parenting and child psychology have been published in national magazines and websites including Newsweek, Parents, Child, Parenting, Scholastic's Parent & Child, Scholastic.com, Family Fun and Science & Children.
Marie enjoys giving workshops at numerous national, regional, state and local conferences including the National Association for the Education of Young Children (NAEYC), the National Science Teachers Association (NSTA), the California Council of Parent Participation Nursery Schools (CCPPNS), California Math Council- North, and the California AEYC. She also presents professional development programs. She continues to freelance for magazines and websites.
Link to Marie's press room page at the book publisher's website. Click the tab for a Q & A with Marie.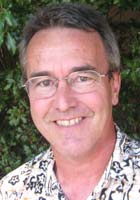 Tim Dobbins has been the assistant teacher at the Mountain View Parent Nursery School for more than 20 years, since his son and daughter attended the school. Trained as an actor, Tim has a flair for the dramatic plus an ability to demonstrate and explore science principles in easy-to-understand activities. His creative, playful spirit infuses all his teaching.
Tim is also a storyteller. He is famous at preschool for his humorous accounts of school happenings, which he writes for the monthly school newsletter. Whether he's reporting on the pumpkins growing in the school garden or the dynamics of playground politics, Tim's column draws chuckles.
Bobbi Weesen-Baer, a children's librarian for 30 years, teaches library reading readiness programs for 3- and 4–year-olds. Building on her interest in science and math education, Bobbi has developed new reading readiness activities involving light and color, magnets and simple machines. A long-time proponent of hands-on activities, Bobbi has made applesauce, baked cookies, built puppets, demonstrated lasers and paper chromatography, and created all types of handmade books with crowds of parents and children.
A mother of two children, Bobbi has a wealth of experience choosing just the right books for any children's topic and audience.